Proca gives you complete control over who will access your organisation account – no one can join it unless invited.

Invite a colleague
Some of the data collected through our widget are privacy sensitive and we have serious security measures to prevent them from falling into the wrong hands.
Therefore, the usual signup method wouldn't be enough for a new member of our client's team.
So, let's send them an invitation!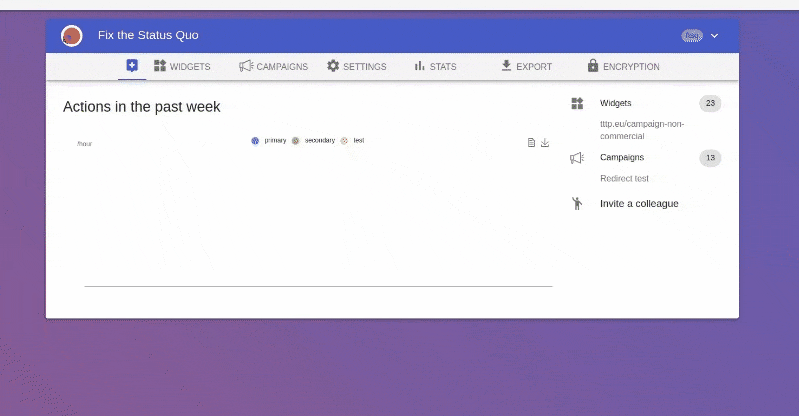 The "invite" option is on your organisation's main tab (https://we.fixthestatusquo.org/org/ORGANISATION_NAME).
Click on the "Invite a colleague" on the list on the right, and a dialog box will open.
Enter the email address of the person you want to invite and click "send". You can edit the message that will be sent to your colleague.
After clicking "Send", your colleague will receive the email with the invitation URL. You can also copy that URL and send it to them via a communication method of your choice.
The invite link is valid only for 24 hours.
Accept the invitation

Instructions for this action can fit in one sentence – click on the link in the email, and if asked log in or create an account. But, if that is not clear enough, continue reading.
The invite URL can be used only once.
If you are an existing user and already logged in to your Proca account, all you have to do is to click on the URL you received or paste it to the search bar in your browser and you will see the welcome screen. Not logged-in clients first will be redirected to sign, and then to the welcome screen.
For the new users, the process is pretty much the same, they will have a "create an account" extra step after visiting the invite link.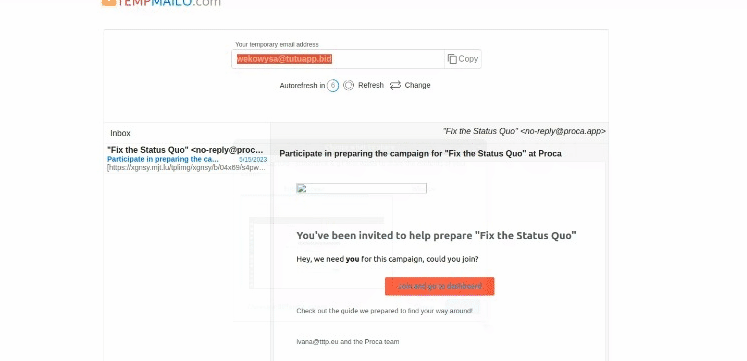 Troubleshoot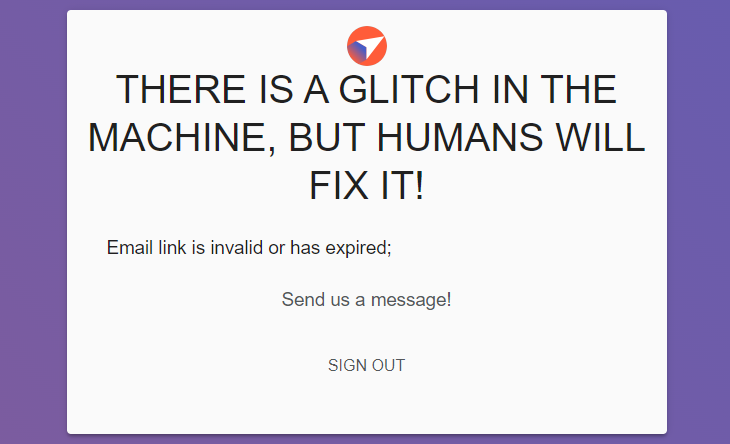 If something goes wrong, you will probably get this error message.
My URL is not working
The most common issue is the "expired" situation. If that is your problem, all you need to do is to require another invitation and use it within 24 hours.
You are sure you followed the instructions and used the invitation the same day it was received it? Send a message to support@fixthestatusquo.org, and we will check what is happening.
I'm not receiving the invitation
You did check the spam, right? Ok, then we might have a very rare and bizarre case where your email client and our auth are not liking each other. Please ask to be invited to another (private, Gmail, etc.) email address. If that is also not working, contact our support (support@fixthestatusquo.org).
The invitation is only valid for the email it was sent to.